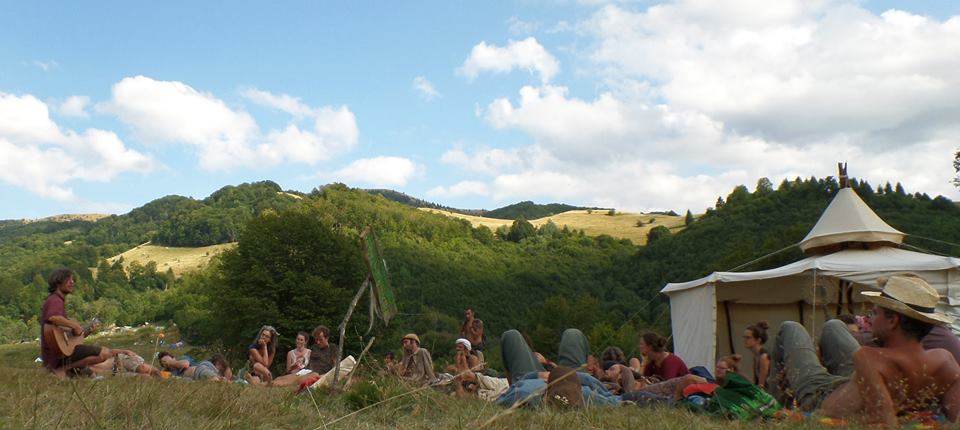 I've never liked festivals much.
They're crowded, the food is expensive and bad, they're muddy, and if you lose your friends you wander around a bit lost and alone.
So I've decided to organise my own festival but one for just 100 people where everyone takes part. The Road Junky Festival of Creativity will be held in a forest in the north-east of the Czech Republic and it's going to be full of creative workshops and live, unplugged music around the fire. I'll be bringing in a bunch of teachers and travelling musicians and each person who comes can propose to teach something, too – in fact, if you, you get a cheaper ticket.
We're also going to provide all the food and tea and we'll eat together twice a day in a circle – that way everyone can stay up to date on the workshops and activities going on that day and night and make new friends as you share the salt with the person next to you.
Sound a bit like a rainbow gathering?
Well, it is but it's also better organised – we won't be eating lunch at sunset and it won't be served by naked crazies who last took a wash when it last rained…
And in the Festival of Creativity you can take part in 4 or workshops and activities a day learning things like juggling, percussion, massage, eating wild plants in the forest, singing, dance expression, contact imrprovisation and anything else creative proposed. We'll sing and dance together, make storytelling sessions, sing mantras and play games in the moonlight.
For more information about the festival visit www.roadjunkyfestival.com and check out the event page on Facebook!